My copy of The Tote Bag finally arrived! It's the first time my work has been published in a book so needless to say I'm pretty excited.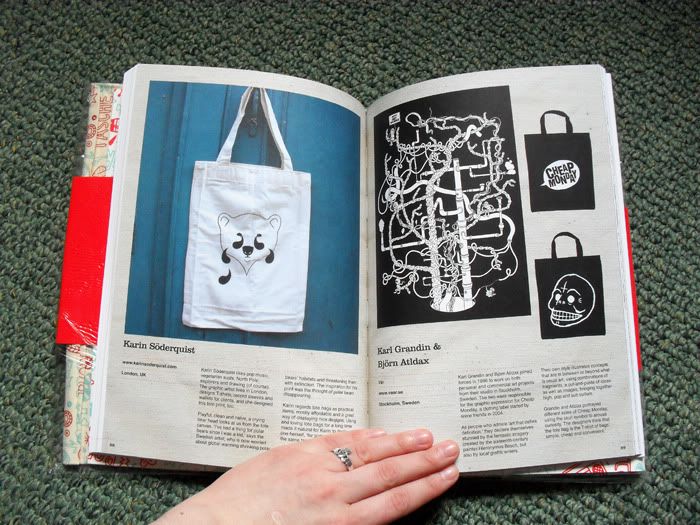 The book itseld is beautiful and filled with loads of great tote bag designs. It's written by Jitesh Patel and published by Laurence King, you can read more about it here:
http://www.jiteshpatel.co.uk/totebagbook/
.